I always had an ultra marathon in the back of my mind, but when I mentioned Tarawera Ultramarathon 102k out loud, the general response was you are nuts and to some extent, I think I agreed.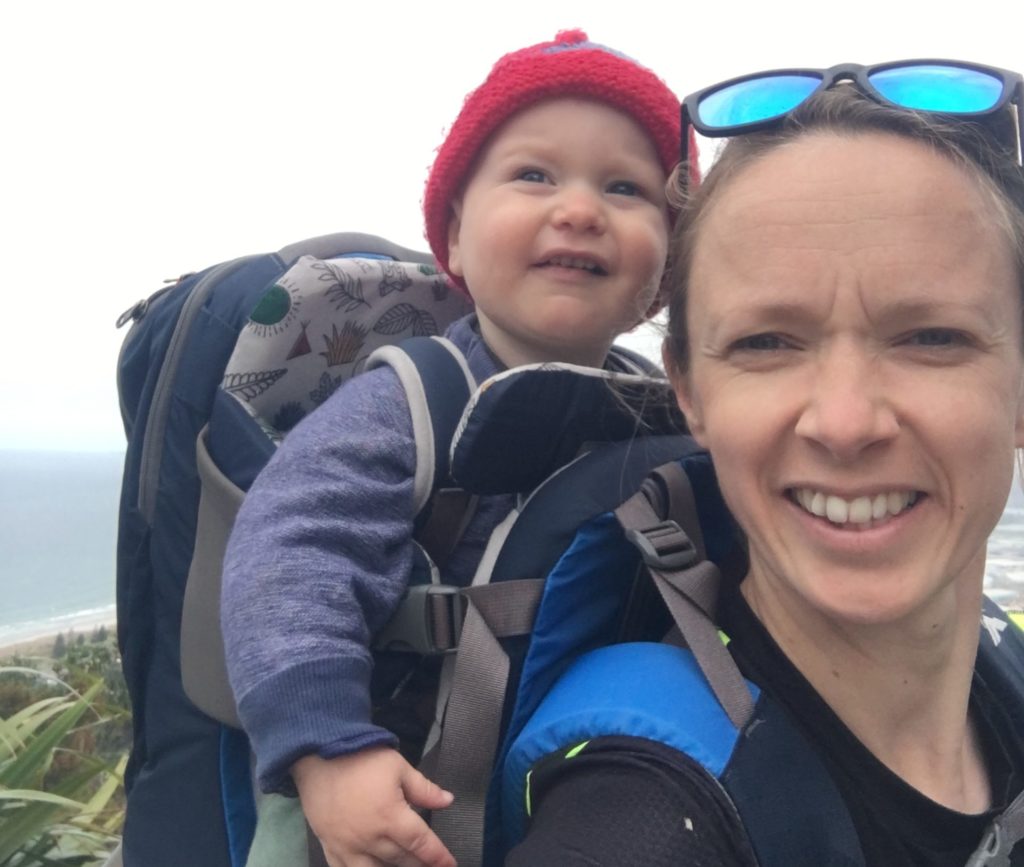 There were multiple conversations with my friends and my husband (and out loud conversations to myself in the car) as whether it was a dumb idea. The mum guilt got hold of me a bit and whether in fact it was a totally selfish thing to do with a little one. However, for me, the sense of achievement I get from running allows me to be a much better mother, wife and friend, and whilst my vagina was still sitting where it should be I thought now is probably a good time!
I have to say, the first 6-8 months post birth although I was very active (a lot of walking baby Jake to sleep!!) there was zero focus on anything that resembled ultra training. There is way too much advice and opinions for new mums, but my two cents worth is seriously do not put too much pressure on yourself in these early days, soak it up as it really does go way too fast. But I guess I was doing enough pelvic floor work and basic leg home strength training to give me a good foundation for the next phase.
Even though it was in the back of my mind, I probably only started thinking seriously about Tarawera about 10 weeks out (and didn't enter until the month before). This is not something I would recommend but my "running age" is 23 years and hence have a lot of miles in the tank to draw on. This gave me a 7 week window for some big miles before a 3 week taper.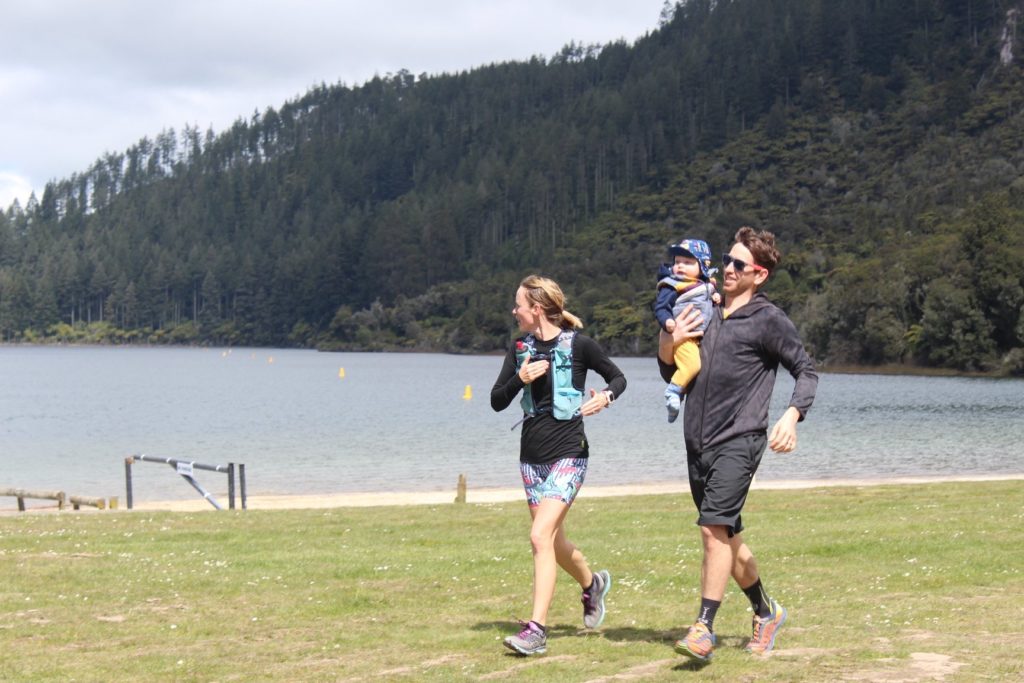 This seven weeks was full of some epic times! Some Mount missions with Tash and getting very lost in Okataina with James, to name a couple. It was also full of some very hard times. For those who know me, mornings are really not my thing and Jake is by no means a good sleeping baby. But hey sleep deprivation can only make you tougher right? Training, working and being a mum was a huge juggling act and one I couldn't have continued for many more weeks. Like playing chase with a toddler after you did a 60k run at 5am is hardwork!
I am extremely lucky to not have suffered any niggles through the training (or post race). I put this down to years of running, consistent strength training in the last year and really knowing my body and not being afraid to take a rest when needed. The weekend I was due to do my final big run I decided to do nothing (and dance for four hours at a wedding – kinda the same). This was a really tough decision and left me with a serious doubt in confidence. But I was knackered and was probably the smartest decision I made through the whole process.
The other big challenge was whether I could get my pelvic floor in shape. This past 17 months I have really developed a passion for the postnatal exercise journey. I have publicly spoken many times about how I would have to cut a run short and head home in tears because I had wet myself. This is not normal, but unfortunately extremely common post childbirth (please come and see me or another women's health physio!). However, I am over the moon to report that months and months of pelvic floor exercises have paid off and in the weeks leading into the race I hardly even thought about my pelvic floor – yay!
So as race day drew closer, I was feeling prepared as I could be given the amount of time available. And I probably couldn't have sustained it much longer anyway. My last message to my friend Jess was "It's only 102k, how hard can it be??".
To be continued……
For those interested in some training specifics……
Long Runs:
42k – 4 months out, 45k – 8 weeks out, 60k – 5 weeks out
Sessions per week
Weekend "big" run – either the long runs above or 3 hours ish on the Mount etc
Mid week 20k ish on the road/gravel
Speed session – although didn't fit many of these in!
2 x buggy runs 5-10k
Strength Exercises:
Goblet squat
Weighted static lunge
Single leg KB deadlift
Weighted calf raises – bent and straight
Weight bridges
Pilates style core exercises
PELVIC FLOOR EXERCISES