The second wonderful mum to share in the "Keep It Real" series. Megan talks emotions of an unplanned c-section, struggles returning to running, the importance of asking for help but ultimately being stronger (physically and mentally) than ever before. Oh it's a goodie……
How was your birth experience?
It was dramatic. My waters broke at 31 weeks – it was just like in the movies, liquid gushing everywhere! I had just walked into my chiropractor's, so I had to borrow some tog bottoms and towels to drive myself to the hospital. Since TGA hospital doesn't have the facilities for babies that prem I was ambulanced over to Waikato hospital, my partner rushing back from Tongariro to meet me there. After waiting to see if my water sack would seal back up, the twins were born by emergency C section the next day. All that drama felt worth it when I finally got to see them. They were perfect, I couldn't believe I grew those sweet little creatures! I still can't believe it.
Did you have any preconceived ideas about birth and did your experience leave you with any unexpected emotions?
At the time I was in a state of eerie calm – I feel like it was a combination of shock and knowing there was nothing I could do except stay calm for the boys. We had 9 weeks in hospital after their birth which is not at all what I had imagined when I was dreaming about the start of our life together. I had imagined family walks, snuggles in bed, time in our love bubble, rather than tubes, monitors and non-stop visitors.

It was only later, when the boys were turning one, that I felt safe to feel all my emotions, feeling grief for the birth experience and newborn experience we hadn't had and relief that the boys were safe and thriving. There were more tears around their first birthday than there were at their birth!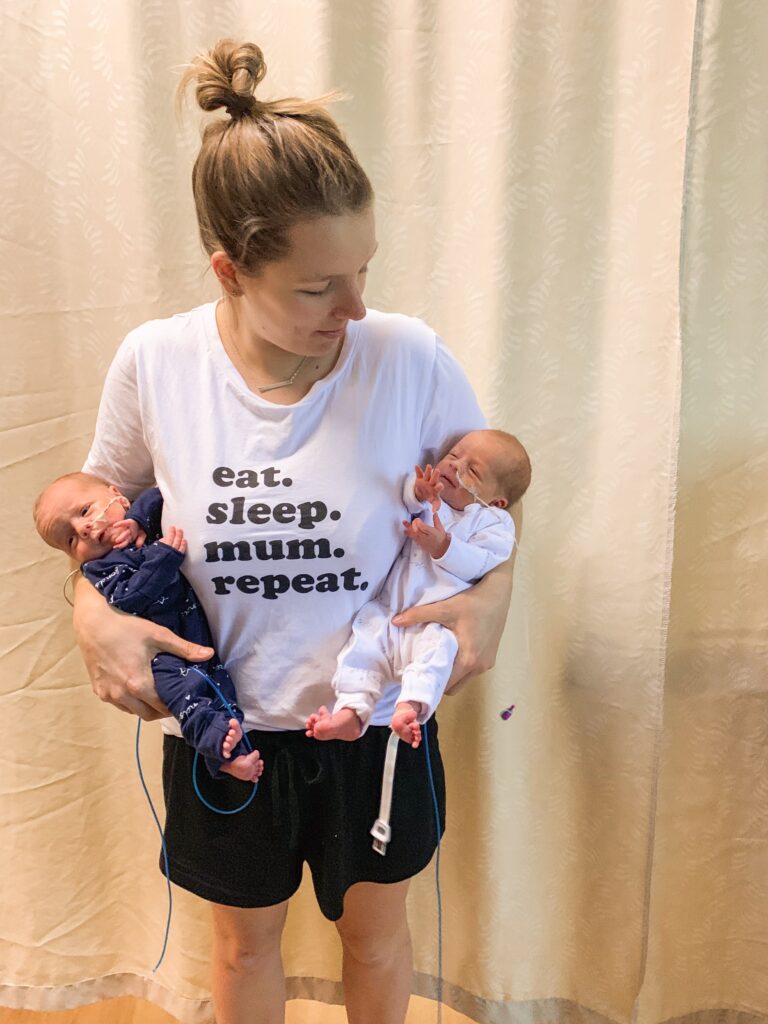 How was your recovery?
I wasn't prepared for a caesarean recovery. Being a category 1 emergency the doc said they'd been rather rough on me. I could barely walk for the first 5 days and relied on having people with me to help me get up to visit the boys. I think part of this lack of preparedness was 1) because I'd planned a natural vaginal birth (don't we all?!), and 2) no-one really talks about or acknowledges that a C-section is MAJOR surgery so I thought I'd just be back to normal straight after.
I also expected that after 6 weeks (the "magic" 6 week mark!) I would be back to myself – I'd be able to run and lift and start to feel like the normal, fit Meg again. This wasn't the case. Small walks were the extent of my movement ability. Even now, 2 and a half years later I still get occasional pain in my scar when I'm running.

Finally, I wasn't prepared for the mental impact of slow recovery. As a runner and fitness fiend I've always held "runner" as a big part of my identity. To not be able to go back to that made me feel like I wasn't myself. It also made me feel like I was "failing" somehow – I'd see all these instagram mums who had had their kids around the same time and who were already back to being slim and fit as if they'd never had a child. I totally thought that since I was a fit, young-ish pregnant person I'd look like that postpartum too. It was definitely hard not to compare even though logically I know comparison is silly and we're all different.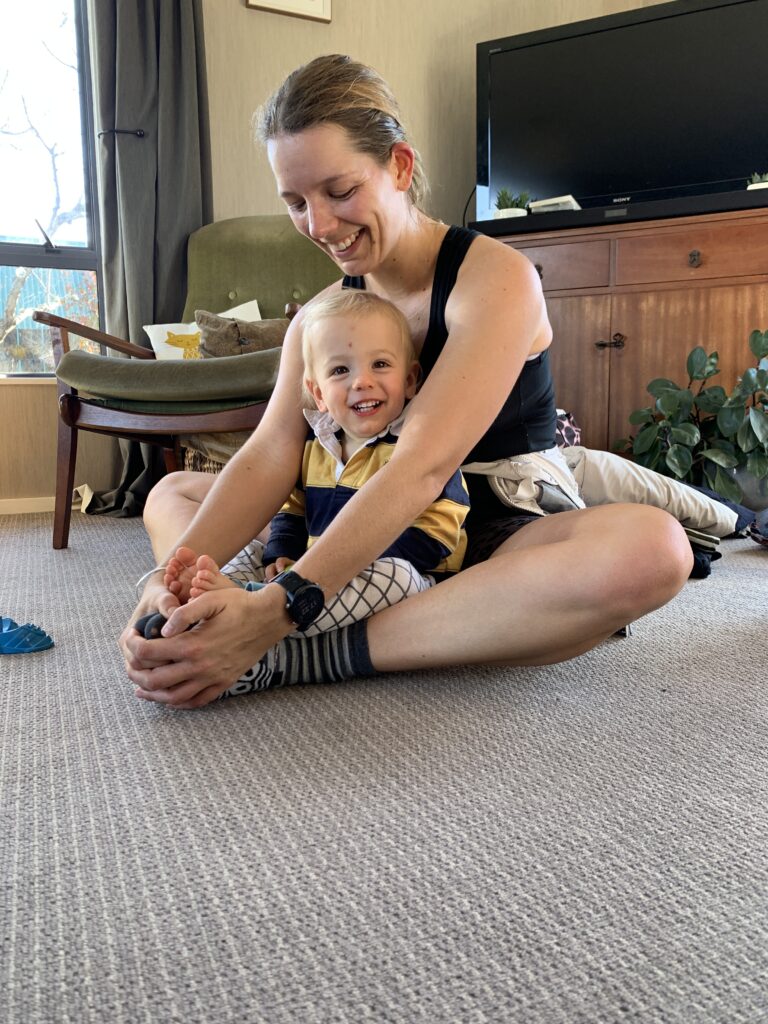 What did getting back into running/exercise look like for you?
From when we came home, I would walk the twins everyday for their morning and afternoon naps. It got me out of the house and back into the fresh air I love so much. For my birthday (exactly 2 months after they were born) I gave myself the present of running-walking up Papamoa hills. After that I started taking the pushchair out for small laps around the neighbourhood.  It felt SO GOOD to run again. 
I know it was probably too soon because even though it felt mentally good and I really wanted it to be good for me, it was uncomfortable, with sharp pains across my scar and even worse, occasionally I'd feel like I was going to wet myself. As absolutely horrifying and embarrassing it is to admit on here, once or twice I actually did. That was the push I needed to go and see a physio who specialised in postpartum health. There was no way I was giving up running when I felt like I could finally see the light at the end of the recovery tunnel.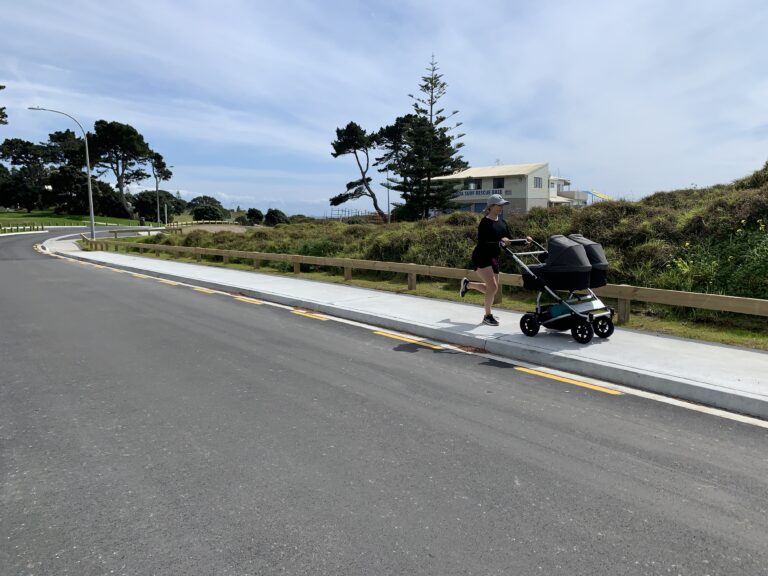 Did you feel able to discuss these challenges with your support network?
In terms of the pelvic floor issues, I didn't tell many people. Part of this was because I didn't want to be told to stop running, and the other part of course was because I felt embarrassed and ashamed. I remember messaging my sisters crying because I was so upset, and being shocked that my partner still loved me and helped me sort myself out when I was clearly broken and gross! He'd come to the door with a towel and a hug, that's love right there.
As far as everyone else knew, I was fine. I was getting back into running and was the same-ol' soon-to-be-fit-again Megan.
My physio confirmed my suspicions. I'd started running too soon and helped me with pilates and scar desensitisation exercises until I started running again at 4-ish months. But more importantly she helped me realise this is not uncommon, or weird, or meant I was broken. I had thought since I had had a c-section I had no reason to be having issues. It turns out just having a baby – or in my case, two – putting weight on your pelvic floor for months is enough to be damaging and is something that needs to be talked about more!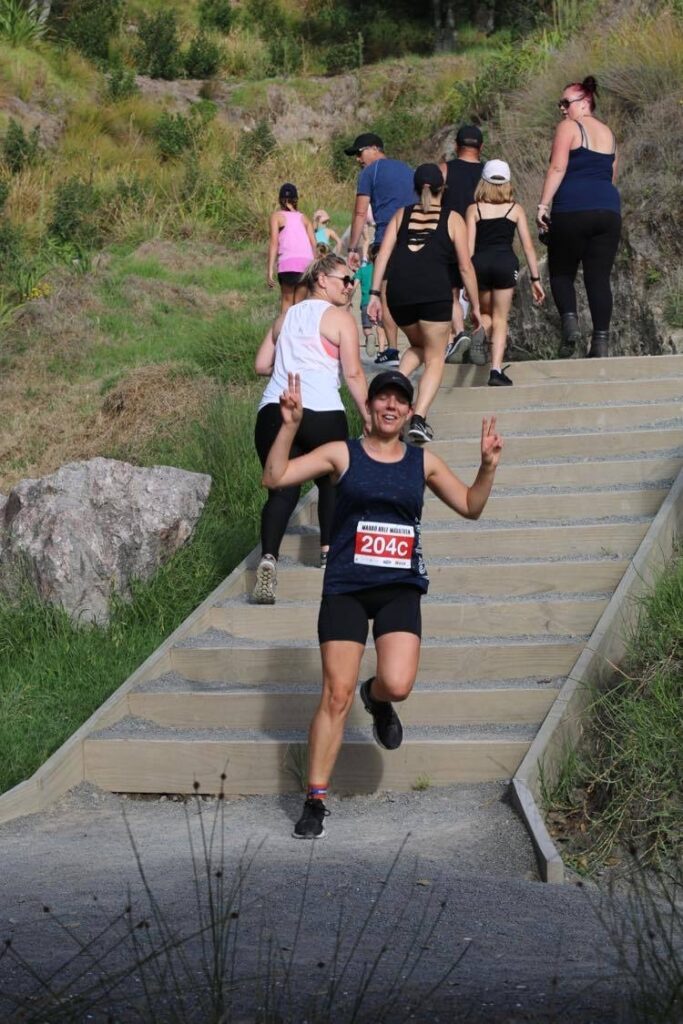 What have you learnt most about yourself?
In a way I've learnt I can achieve anything. When I look back at what I've achieved since I had the boys, I've hit new PBs in strength training, ran more half marathons than I ever have, gotten faster and am now in training for a full marathon. During those first few months of recovery I thought I'd never be able to do anything like this again. It felt like forever, but in the scheme of things, it wasn't.
I'm proud that I ask for help more now than I ever have. During that first year and especially that most intense period of recovery, I didn't want to ask and didn't want to need it. It was always breaking point when I did ask. What I presented to the world was obviously different to what I was actually dealing with inside. So learning to ask for and accept help was a massive part of my postnatal experience and I'm proud of that. It's something I've carried with me into all areas of my life.
What advice would you give to your new mum self?
To give yourself time. It's okay to take space to adjust, to recover, to find a new normal. Why rush something that is so short in the scheme of our long lives?
Another such honest yet empowering account. And another message of being kind, patient and focused on your own story.
Thanks Megan x